Optimize product development and promotion activities by engaging the key physicians in your market.
Using emerging Sunshine Act data, MDDetails identifies key physicians and the diseases they manage.  We then characterize how these individuals engage with marketed brands and pipeline agents.
For clinical-stage companies, mapping key opinion leaders (KOLs) and defining launch requirements guides market development activities.  For commercial-stage companies, identifying accessible, high-value prescribers enhances the impact of product promotion.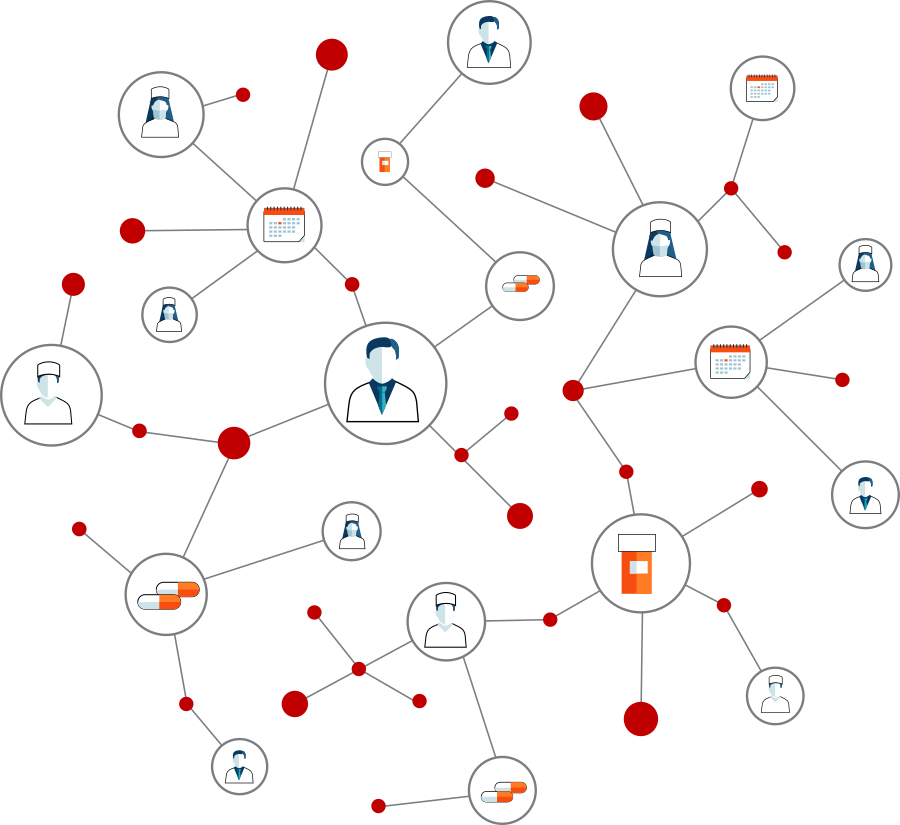 What our clients are saying
"MDDetails Prescriber DTL has dramatically increased our insight into product promotion within our market.  We leverage the dashboards to efficiently identify accessible, high-value prescribers who have been under-engaged by our field team and the technology allows for seamless integration with our existing CRM software."

Director, U.S. Commercial Operations

"Our field sales team had struggled to deliver against personal promotion targets for a newly launched drug.  MDDetails was able to provide accurate, market-specific information around prescriber accessibility at the physician-level which enabled us to gain share of voice within our target accounts."

VP, Marketing

"Our team engaged MDDetails to help identify and characterize the universe of key opinion leaders within our market.  We had a prior understanding of national-level experts based on bibliometric research, but MDDetails was able to augment our roster with a number of regional and up-and-coming influencers."

Senior Manager, Medical Affairs